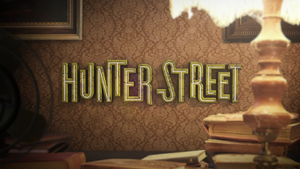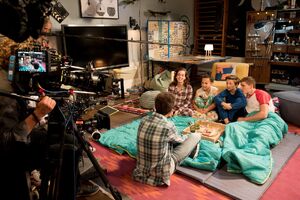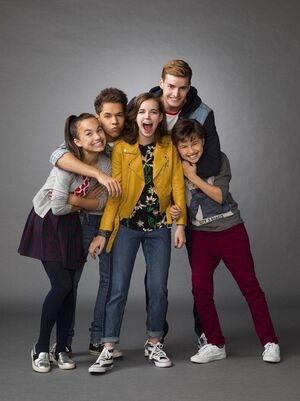 Hunter Street is an American television comedy that broadcasts on Nickelodeon It premiered on March 13, 2017 with "The New Hunter".
Plot
Hunter Street follows the comedic adventures of the Hunter family, a family of five foster children who live in an imposing Amsterdam canal house that also serves as a museum with their parents.
When Kate and Erik mysteriously disappear, their five step-children are dragged into a thrilling adventure where the mysterious family history of the Hunters is gradually unravelled.
The children are not only focused on the recovery of their parents and solving the mystery, but in the meantime, they must do everything to keep the household running, fend off the Hunter's greedy and duplicitous heirs, and prevent others from discovering that their parents are gone.
Development
Using the same sets, scripts and production crew, Hunter Street was filmed in Aalsmeer in the Netherlands, concurrently with De Ludwigs. Filming began in May 2016 on both versions, "De Ludwigs can be seen as the dress rehearsal for the rest of the world," said executive producer Rogier Visser of Amsterdam's Blooming Media.
Credits
Created by:
Producers:
Starring: